Training in Acceptance and Commitment Therapy and other Mindfulness-based Cognitive behavioural therapies
Offering a new Extended Modular training in Acceptance and Commitment Therapy (ACT), Functional Analytical Psychotherapy (FAP) and Relational Frame Theory (RFT), with fortnightly supervision to measure your increasing ACT-consistency.
Our ACT training is approved by the British Psychological Society Learning Centre for the purposes of Continuing Professional Development (CPD)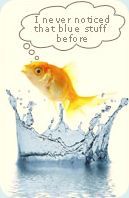 Mindfulness Training Ltd specialises in training for Mindfulness-based cognitive-behavioural approaches to mental health. Since 2008 we have been offering comprehensive, on-going, clinical training in Acceptance and Commitment Therapy (ACT) and a teacher development programme in Mindfulness-based Cognitive Therapy (MBCT).
Learn a new easy to use protocol to monitor & build on your ACT repertoire in a smaller group with our newly developed intermediate ACT skills training over two weekends, taught by David Gillanders D.Clin.Psychol & Henry Whitfield MSc. (Read more).

Testimonials
Dr Helen Idusohan, Senior Clinical Psychologist in the NHS. 2008
" A great year long foundation diploma course facilitated by very experienced and friendly clinicians who are passionate about their work. The modules and the different possible.......
Read more...
Rob Archer, Director, Bloom Psychology
"Your ACT training courses have been brilliant, so thank you. Acceptance and Commitment Training is now playing a big role in our career direction work and has provided a focus for.......
Read more...
Postal address and location for counselling and coaching:
Mindfulness Training Ltd.
SR Office 2
114-118 Parkway
London
NW1 7AN
Free phone: 0800 849 6723
Tel: +44 (0)20 7183 2485
Fax: +44 (0)20 7504 1701